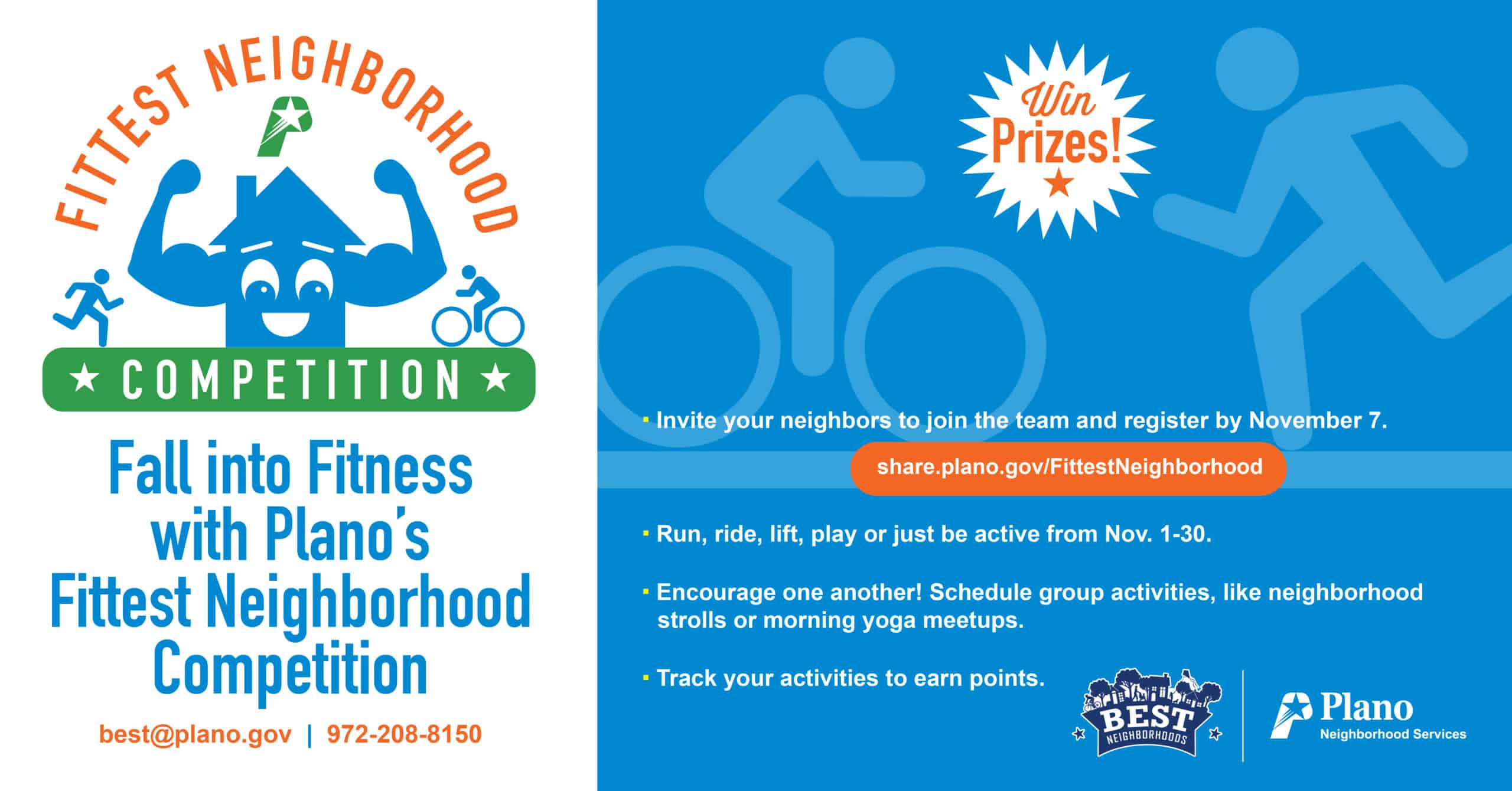 EVERY Kings Ridge HOA neighbor is invited to sign up online by Nov. 7 for the City of Plano's FITTEST NEIGHBORHOOD competition.
There are prizes, but most importantly, it's an opportunity to stay fit or get fitter in this fun competition with other neighborhoods.
Sign up here by the end of day Nov. 7: https://lp.constantcontactpages.com/sv/JVYH0bQ/2022FallintoFitness?fbclid=IwAR2fHay502lW46wn5GxMlJXA6xYGhOHkWbe_LN5oU_O2qKb2AiDgMMhhaFo
You can run, ride, lift or just be active to participate and can do so solo or in groups or even streets.
Participation in the FITTEST NEIGHBORHOOD competition also earns Kings Ridge valuable points in the BEST Neighborhoods competition where we must maintain a set number of points every two years to maintain our highest in Plano level of Platinum status.
Spread the news as fast as you can so that we have many neighbors participating and registered by the end of the day, Monday, Nov. 7!