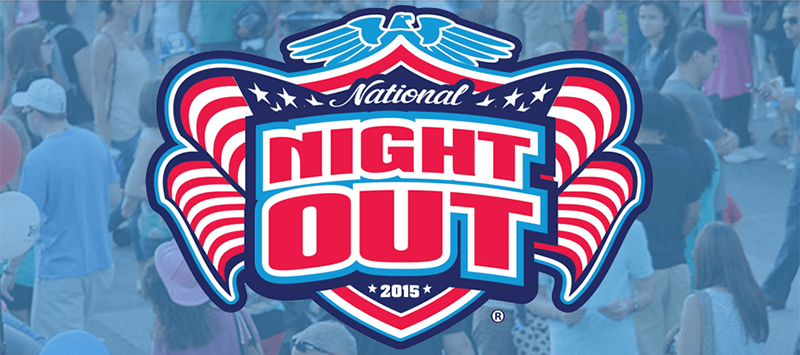 Kings Ridge HOA to Partner With Plano Police to Shine Light on Community Safety During National Night Out on Oct. 6Neighborhood Has Hosted City's Largest HOA Event on NNO the Past Five Years
The Kings Ridge Homeowners Association, www.kingsridgehoa.net, will partner with the Plano Police Department and be joined by civic leaders to showcase safety and community at its annual National Night Out parade and neighborhood event on Tuesday, October 6.
Plano's westernmost HOA in Denton County has commemorated National Night Out for 13 years. Its residents are seeking to host the city's largest homeowner-sponsored NNO event for the sixth straight year with a goal of more than 325 attendees. The HOA's annual NNO parade begins at 6:20 p.m. followed by VIP speakers and a community event on one of its greenbelts.
This year, Kings Ridge will be joined by Plano Police chief Greg Rushin and Plano Fire Department officials, Plano city councilmen Ron Kelley and Tom Harrison, Lewisville ISD Superintendent Dr. Kevin Rogers, LISD board of trustee president Trisha Sheffield and the Hebron High School drum line. Officials will deliver brief comments between 6:45 and 7 p.m.
CRIME FIGHTING IN ACTION – This month, a report of a suspicious man canvassing several HOAs including Kings Ridge was swiftly communicated by the HOA to multiple neighborhoods in Plano and The Colony using social media tools. Plano Police were provided photos and video of the suspicious person and his car. Within one week, the individual was arrested for burglary.
"Kings Ridge residents work in partnership with law enforcement agencies to help make the community a safe and enjoyable place to live, play and work. National Night Out helps to reinforce the importance of being an active participant in thwarting crime by knowing your neighbors and your surroundings," said HOA board president Paul Nolte. "As our neighborhood has matured, so too has our ability to help prevent crime from happening by working together as a team."
The Kings Ridge commemoration of National Night Out features a kids, adults and K-9 parade followed by a community gathering with food and drinks in a common area greenbelt park situated in the middle of the neighborhood's three phases comprised of almost 600 homes.
Oct. 6 Evening Agenda:
* 6:20 p.m. – Parade begins at 6913 Crystal Falls (the parade route travels north on Kings Manor) led by a fire engine from Plano Fire station 13.
* 6:30 p.m. to 8:30 p.m. — Neighborhood gathering with food and drinks, music and children's bounce houses across from 6917 Traceland Dr. with remarks by city and education leaders between 6:45 and 7 p.m. (The nearest intersection is Spring Creek Parkway and Kings Manor located one-half mile south of highway 121.)
Following the parade, prizes will be awarded for the best decorated bike, best decorated wagon, best decorated stroller, funniest entry, most creative entry, most elaborate entry and best costumed pet.
The National Association of Town Watch (NATW), http://natw.org/, hosts the annual event nationally and uses National Night Out as a way to bring neighbors and crime fighters together. Celebrating its 32nd year, National Night Out involves more than 38 million people and more than 16,000 communities in the U.S., U.S. territories, Canada and military bases according to the NATW. In recent years, the City of Plano has been nationally recognized by the NATW and other organizations for its National Night Out program and overall safety for cities with more than 250,000 people.