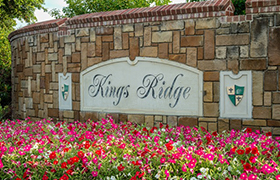 The Kings Ridge Neighborhood
Plano's westernmost neighborhood in Denton County was established in 2000, and many of the founding families still live in Kings Ridge, home to 579 homes.
The leafy and hilly North Texas neighborhood, located two miles west of the Dallas North Tollway and one minute south of highway 121, is centrally located close to both DFW International Airport and Dallas Love Field and has easy access to five major universities.
In December 2021 and 2016, the Kings Ridge HOA achieved the highest award bestowed by the City of Plano as part of its new BEST Neighborhoods program that recognizes beautiful, engaged, safe, and thriving neighborhoods. It's one of only two neighborhoods that is double Platinum out of hundreds of neighborhoods.
The city, through this program, acknowledges residents who work collaboratively to create the strong neighborhoods that make Plano a desirable place to live, work, and play.
In being declared a 2021 and 2016 BEST Neighborhoods Platinum Awardee by the City of Plano, Kings Ridge was recognized by the city most for its "strong resident engagement efforts through multimedia communications and the hosting of numerous community-building events. Your National Night Out event has become a hallmark for Kings Ridge and is particularly outstanding. Also impressive are your beautification and sustainability efforts as evidenced by the use of the Neighborhood Vitality & Beautification Grant and active promotion of responsible watering practices."
Kings Ridge had proudly hosted the City of Plano's largest HOA-sponsored National Night Out event for 19 years. With an average attendance of 350, it has hosted the largest HOA-sponsored NNO event in Plano for 10 straight years excluding the Covid era when events were conducted virtually online and resumed an in-person celebration in 2022.
The neighborhood prides itself on having a strong sense of community and has cultivated strong working relationships with the multiple City of Plano, local business, and regional education leaders. Youth in Kings Ridge attend both private and public schools, and public school students feed into Tom Hicks Elementary, Arbor Creek Middle School, and Hebron High School that are part of the Lewisville Independent School District.
Kings Ridge consists of three phases, a southern phase, central phase, and northern phase. The HOA features two ponds with fountains, a waterfall and two swans, three greenbelts, a significant elevation change from its neighboring homeowner association of close to 50 feet, hilly vistas great for sledding when snow falls, park benches, multiple walking trails, including a tree-lined walkway that is part of the City of Plano parks trail system, and a winding creek that is home to a variety of wildlife including bobcats, coyotes, possum, skunks, hawks, and owls.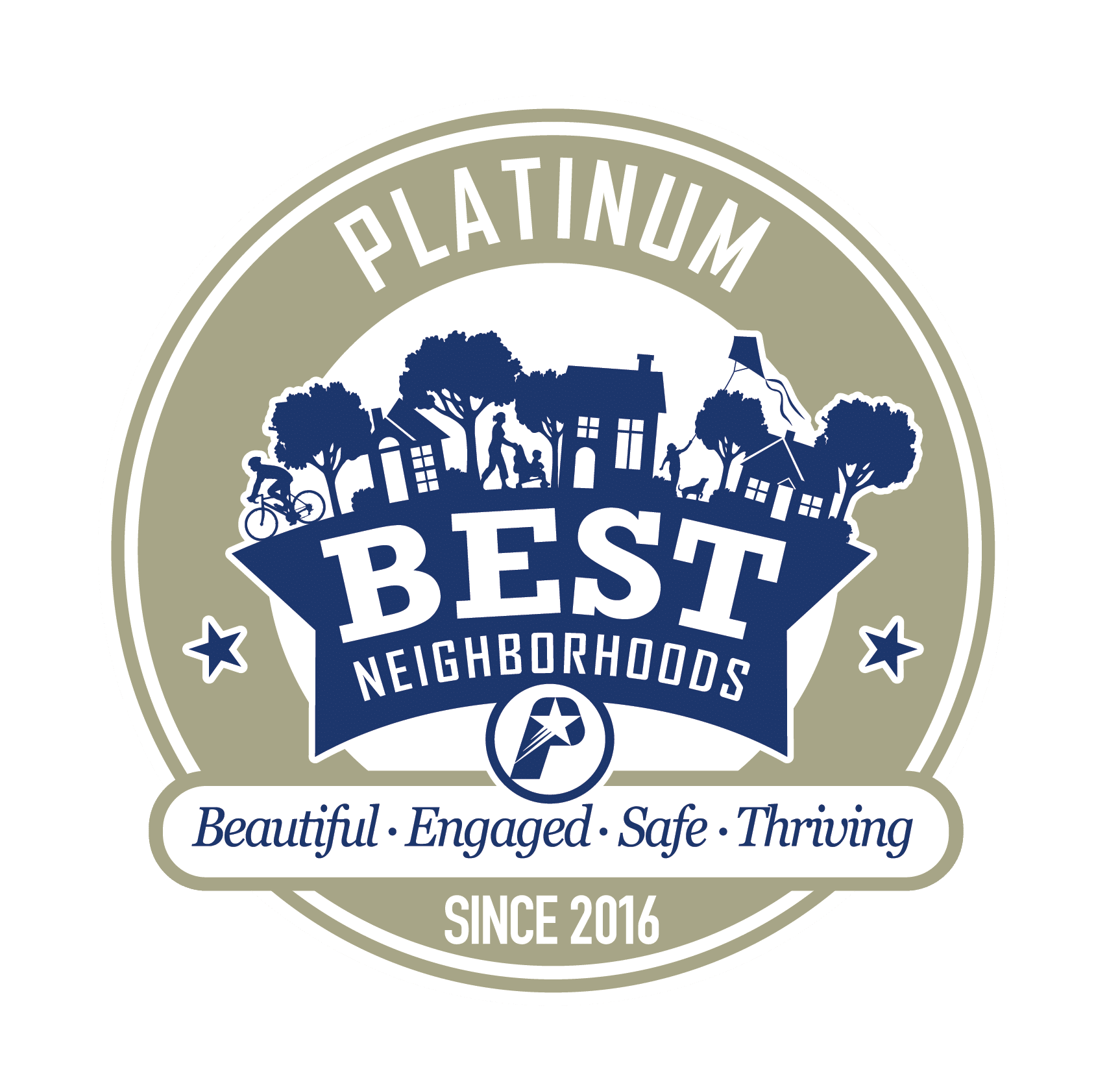 Kings Ridge prides itself on having a strong sense of community and has cultivated strong working relationships with the multiple City of Plano, local business, and regional education leaders.
The neighborhood is led by a homeowner-elected five-member board of directors. Each board member is elected to a two-year term, and the board works closely with the property management company that helps neighbors to be compliant with the HOA's Declaration of Covenants, Conditions, and Restrictions (DCCRs) established by the original developer and its developer-led board of directors. The neighborhood's architectural compliance is guided by the work of a homeowner-elected, three-member Architectural Control Committee. The homeowner board generally meets each third Tuesday of the month, with the exception of July for vacations, at the nearby Christopher A. Parr Library.
In its latest neighborhood survey, Kings Ridge residents rated what they liked most about the neighborhood. The top five answers were peaceful setting, location, neighbors, home value, and ponds/swans. Neighbors also rated the top differentiators, and the top five answers were ponds, location, green space, topography/hills, and peacefulness.
Association members may obtain a copy of the HOA's Declaration, Bylaws, and Articles of Incorporation online on its website.