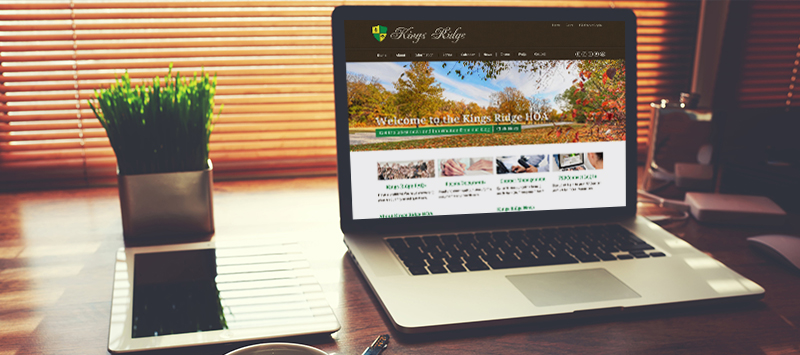 To enhance communications about the Kings Ridge HOA, our community's website has been enhanced to make it easier for neighbors and others to obtain information about our wonderful neighborhood. The website is the hub for Kings Ridge communications.
Please take time to visit the various sections of this modernized website that contains fresh content, easier access to key forms and documents and a streamlined way to make requests about property enhancements that require review by the HOA's Architectural Control Committee among other improvements.
The significant overhaul involved the work of Jason at ProV3 Media, a Dallas-based, full-service interactive marketing agency. The firm redesigned and streamlined the HOA website that was inherited years ago from the predecessor company of our current property management company.
In the coming weeks, look for more photos (past and future) to be added that showcase the people and places of Kings Ridge atop the timely news about important things taking place in/around the neighborhood.
The enhanced section of the website (managed by our board of directors and communications committee) features bolder images that depict Kings Ridge and more quickly leads visitors to key content sections including news, how to submit a home modification request to the HOA's Architectural Control Committee and information about the neighborhood, its committees and property management company.
Visitors can also more easily obtain key forms and legislative and governance documents that provide critical information about the rules and regulations that govern the Kings Ridge HOA. One-click access links also direct visitors to the Kings Ridge HOA Facebook page and Twitter account.
The website also provides easy one-click access to the password-protected FSR Connect website, managed by FirstService Residential, that contains more detailed information including a residential directory, board meeting minutes and reports produced by FSR.
For comments about the website, please contact FSR using the new Contact page or HOA communications chair Bill Kula at [email protected], 214-789-1644.