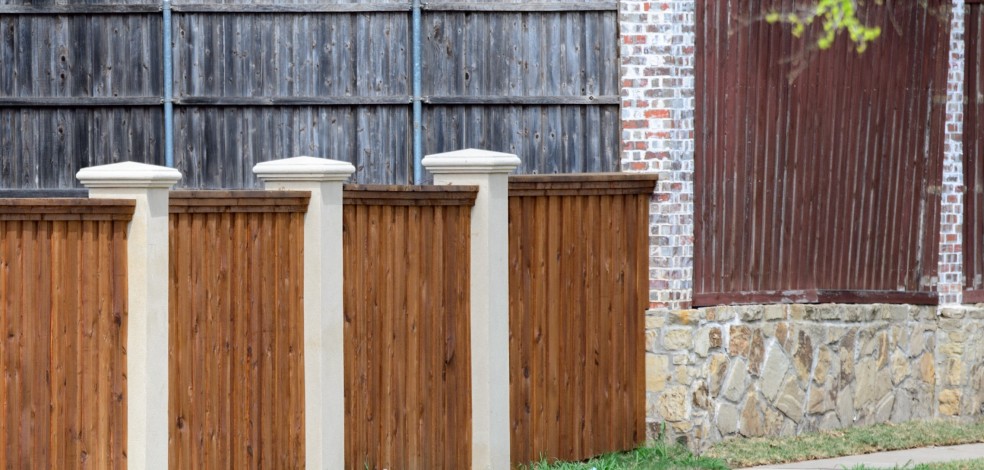 Home maintenance is a topic that's important to all of us. We've all invested in our homes, we all take pride in their appearance. We also recognize how each of our homes contributes to the overall look and feel of the neighborhood, easy to see as we look around. Our fences are a big part of that look, a constant we all share. Well maintained fences are a visible standard noticeable to our neighbors, guests, and potential new owners.
In keeping with our recognition as a 2016 BEST Neighborhood Platinum Level recipient by the City of Plano, knowing the importance of home values with the several nearby corporate relocations, and consistent with our HOA Declaration of Covenants, Codes, and Restrictions (CCRs), both our Architectural Control Committee (ACC) and our property manager (First Service Residential, or FSR) are keeping a watchful eye on neighborhood standards of appearance.
With the growing age of our neighborhood, fences have become a very visible measure of those standards and an area of emphasis for the HOA. Unfortunately, there are a lot of fences throughout the HOA in need of attention. We encourage every homeowner to look, and where necessary proactively take steps to get fences repaired and re-stained. Please keep in mind while it's within the CCR guidelines to stain the fences a natural color, they cannot be painted or materially changed in color without the written approval of the ACC. Both the CCRs and a request e-form for 'Architectural Control' is available on our website at https://kingsridgehoa.net.
Our HOA property management company conducts regular inspections of home exteriors. Naturally with almost 600 homes, it isn't practical to check every fence or cite every violation on any one visit, although over 40 notices have been issued this year on fences alone. We also recognize that by its very nature judging a cedar fence is subjective, FSR does their best to apply a consistent standard. The best solution is to rely on every homeowner to take initiative and action on their own. A well-maintained fence benefits the neighborhood, a neglected fence stands out to everyone.
As mentioned, our property manager, with the support of the HOA, does issue Violation Notices. These typically allow 15-30 days for compliance. However, we understand getting a contractor and bids can take time, a request for an extension is normally granted by simply making the request to our property manager. While phone calls and emails using the contact information on our website are ok, the best way to request an extension is to use the 'Contact Management' e-form at https://kingsridgehoa.net.
Our collective goal is to keep Kings Ridge a great place to live. We urge you to look around your yard, is it time to get your fence repaired, stained, and looking good again?
Best Regards,
Your Kings Ridge Homeowners Association