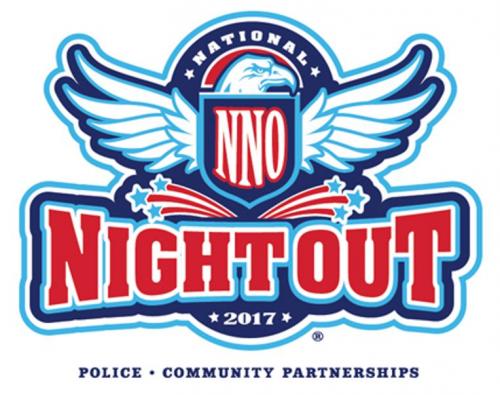 The Kings Ridge Homeowners Association will once again partner with the City of Plano, Plano Police and Plano Fire to shine a light on safety and the importance of knowing your neighbors at our 15th annual National Night Out parade and neighborhood event on Tuesday, Oct. 3.
For the past seven years, our neighborhood has hosted the city's largest homeowner-sponsored National Night Out event with a 2016 attendance of 425.
Seeking Volunteers
Volunteers are needed to help in various areas including welcome table (3 people), food table (3 people), banner bearers (2 youth at least 4 ½ feet tall), U.S. flag bearer (1) and parade entry judges (3). Please contact Bill Kula to volunteer at [email protected] or 214-789-1644.
Agenda
The HOA's annual National Night Out adults/kids/K-9 parade and greenbelt park celebration with food, drinks and children's activities begins at 6:30 p.m. followed by guest speakers (Deputy Mayor Pro Tem Ron Kelley, Chief of Police Greg Rushin, and Fire Chief Sam Greif) at 7 p.m.
6:30 p.m. – 6913 Crystal Falls – Community parade kicks off the event and begins on Crystal Falls (parade route travels north on Kings Manor to HOA phase two greenbelt) including Plano Fire Engine 13, Plano Police and the award-winning Hebron High School drum line. (Line up by 6:15 p.m.)
7 to 7:15 p.m. – 6917 Traceland – Remarks about safety and community engagement by City of Plano, Plano Police and Plano Fire officials in our greenbelt along Traceland.
Show Your Community and Civic Pride
For the first time, our neighborhood event will feature the #LovePlano Heart for neighbors to take photos and selfies with it along the parade route by the walking trail. Tag your photos #KingsRidgeHOA and #LovePlano when sharing images about National Night Out, and show your civic and Kings Ridge pride on your social media channels.
We'll have complementary food and drinks, music, bounce houses, youth activities and fire engine visits for young children. The greenbelt will be lighted, so neighbors can get to know one another and stay outside well past dark.