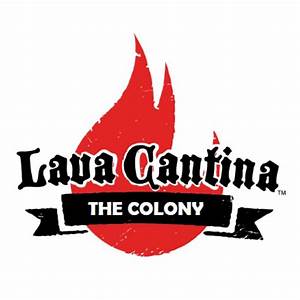 To Our Neighbors in Kings Ridge,
We appreciate the opportunity to offer an update around our soundproofing and actions taken to date at Lava Cantina. During mid-summer of 2017, we updated you on numerous actions we were taking to ensure sound concerns from Lava Cantina became a "rarity" for any of you. As a part of those updates, we explained some of the science behind sound and how it travels.
Here is a quick refresh:
Sound travels faster and further when it is cold. When it is hot outside, heat waves press the sound waves down and into the ground, and thus, they do not travel near as far. This is why it was a rare occurrence during the Summer months where anybody ever heard Lava Cantina in their homes in the neighborhood.
Wind direction has a direct correlation with how far a sound wave will travel. The windier it is, the further the wave will travel in whatever direction the wind is blowing.
Kings Ridge sits on a lower plane than Lava Cantina, and sound waves can travel downhill, but not up, and therefore it only hinders many of our abilities to limit the sound waves travel distances that are escaping the venue.
Here are the steps we took at that time:
Cut our main PA system in half [status is still the same — 1/2 the size we were spec'd for]
Limit our hours on the main stage use to 10 pm during the week and 11 pm on the weekend [status is still the same]
Double Stacked large Construction Trailers on top of each other in the open gap from the backyard [status is still the same]
Added additional sound proofing to the back wall of the stage to try and limit the stage volume and projection so the main PA didn't have to be pushed as hard to keep up [this has been dramatically enhanced — see below]
Limit all non "National" acts to 96 dB for main stage volume at 40′ in front of stage
Wrote in all "National" contracts that they were not to exceed 100 dB at 40′ in front of stage
Actively post all "National Bands" so public awareness could be easily researched and communicated
In all, these actions brought overall community feedback and concerns from a consistent challenge to a rare exception. It was communicated in prior discussions that we would never be able to "completely eliminate" the challenge from ever happening again, but we could surely make it significantly better than it was, and it is our sincere hope that everybody has seen us deliver upon that commitment. To carry it a few steps further, we have also sought to take even more aggressive action in finding a resolution longer term. Here are some items that are currently in process that will further help:
The main stage now has a complete acoustical curtain and blown in acoustical foam in the rafters, which has essentially eliminated all high pitched sound reflection from the stage itself;
Retractable curtains have now been added to the rooftop balcony so they can be dropped during shows to assist in the deflection of sound;
We are currently repairing some leak issues under the balcony area, and once that is completed, the same acoustical foam insulation will be sprayed into the rafters to kill the bounce from the underbelly of the patio that is slinging back out towards the neighborhood;
We will begin construction next week on a 15′ perimeter wall on the Grandscape Blvd. side of the backyard that will be insulated with acoustical foam and assist with killing the "bounce" of the sound;
Pending the success of that wall, we will determine if another wall needs to be added to the very back perimeter of the backyard;
Custom sound panels are currently on order to line our entire patio and balcony "problem walls" where we have assessed are causing the reflection towards the neighborhood. Once installed, those will significantly reduce the bounce of the sound waves.
Upon completion of these outlined steps, we have negotiated to have a different set of main line arrays [main speakers] swapped out that are more directional in their output. They are significantly greater quality, but the company refuses to install until a certain sound reflection scope can be achieved, which is why the steps above must be completed first.
We have done our best to pace ourselves financially, and to date, we have re-invested EVERY dollar and then some back into finding permanent solutions. These projects have been taken in strategic steps where we add an initiative, test it for a few national acts, and then tweak and continue to the next phase. It is also important to understand that there will NEVER be a "fix all" outside of a complete enclosure. As explained before, when a national band enters the venue, no matter what their contracts state, we are ultimately at their mercy and turn the keys over to them.
I'm very thankful that most of them have been very understanding and accommodating, however, there are others that simply have rules for production and specs that they will hit no matter what in sound projection and overall production — due to the actions we have taken, THESE are the only nights where there is a real risk that Kings Ridge will hear any level of music in their homes in certain areas of the neighborhood.
This next set of actions will be completed in the next 60 days where we will evaluate once again. We all feel that while the actions taken to date have made a significant impact, these will make the most dramatic changes to overall sound projection around us. While interruptions have been few and far between, it is our continued focus to do whatever we can to ultimately eliminate them from the conversation altogether. We had a nice period where the construction across the street had large dirt piles offering additional shielding, but with those gone and until the Scheels structure goes vertical, we have flat land all the way to the neighborhood in the midst of cool and windy weather, and therefore we will do our best to stay diligent in being proactive as a responsible venue that genuinely cares about your comfort as our neighbors.
Please see the list of key dates where national bands are playing in March and April:
MARCH
3/17 – St Patrick's Day with Mix Master Mike of the Beastie Boys
3/30 – Mike Ryan [Texas Country]
APRIL
4/5 – Fastball with Roger Clyne and the Peacemakers
4/14 – Sponge
4/18 – Bowling for Soup
4/27 – Naughty by Nature 25th Anniversary Tour
4/28 – Cowboy Mouth
PLEASE NOTE: Each Thursday starting in April is "Red Dirt Thursdays" where we will feature a very popular, touring Red Dirt artist. While these are "national acts", they are not typically very loud, so I am not listing them.
Again, please note that we have had MANY national acts play in the last 6-8 months, and it has been a rarity where they could be heard within a reasonable distance. In addition, we plan to have nearly all of the outlined items above completed by the second week of April.
We appreciate your time and hope that this update provides the necessary information to keep you posted on our ongoing progress and initiatives around our commitment to being a great neighbor to Kings Ridge. We highly value the relationship and will continue to do whatever we can to keep you top of mind as we simultaneously protect and grow our family's business.
All the best to you and your families from ours!
Ian Vaughn
Owner / Founder of Lava Cantina