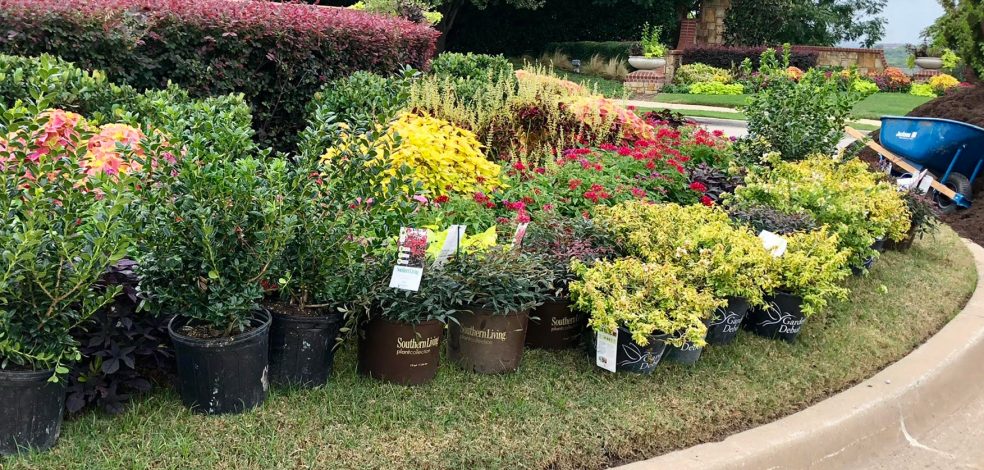 An Update from the Kings Ridge HOA Board & Landscape Committee
Hello Neighbors. We're providing you with an update on several landscape projects we have completed, about to begin or have planned for the near future.
After a long hot summer, cooler temperatures needed for planting have finally allowed us to improve areas throughout our community.
Back in May of this year, we hired SPSD as our landscape company. We're already seeing improvements from their work, but we know it will take the next 18-24 months to get the turf and planting beds to thrive. Plans are in development to address the Dallas grass, broadleaf weeds and fire ants you see throughout our community. We'll post an update once we review and approve the recommendations but know the next general treatment for these issues begins in the October when SPSD fertilizes and spreads pre-emergent.
Crystal Falls – In August, a significant adjustment to the cul-de-sac bed at the end of the street was completed. This area has had long-term issues with thinning and dying turf plus plant materials that either was suffering or had died; much of which was caused by maturing trees creating too much shade to support turf and to keep the existing plant material alive. A long-term solution of turf removal, extending the bed, installing more shade tolerant plants and utilization of hard scape (decomposed granite) was installed. Along with adjustments and additions to irrigation plus regular fertilization should make this area beautiful for years to come. (See related photos)
McKamy Entrance – A commissioned design of the center island has been reviewed and approved by the HOA board. We plan to implement a two-pronged upgrade of the center island. The first phase includes installing a river-rock hardscape boarder and pruning existing bushes to give them a more "natural" look. This is meant to beautify the center island while decreasing the overall side planting beds to a more manageable size. Phase two of the plan will be installed in early spring. The existing soil will be amended, dead plant material replaced, new plants and ground cover installed; all of which were selected to be full sun tolerant. We will continue to use seasonal color in the planters and beds at each end to accent the location. The redesign work for this area was carefully planned to protect monies invested over the last several years. We're retaining most of the plant material and utilizing the existing drip irrigation systems installed a few years ago.
North Greenbelt (park area between Phases 2 & 3) – We are addressing issues raised by our neighbors. We've verified the entire area has full watering coverage and all sprinkler heads are functional. As mentioned earlier regarding weed control, the area receives a pre-emergent treatment in October and SPSD will complete a plan and budget to aggressively attack the Dallas grass and broadleaf weeds in this and all common areas throughout the community. The dead material on the newer crepe myrtles in the greenbelt will be trimmed. Lastly, we are in final stages of reviewing a plan to enhance the bed area where the sidewalk splits to form the "circle." Just outside this area we've also planted several new trees along the Spring Creek fence on Tabernacle.
Cannon Falls Entry – The board has approved a plan to replace dead material lost to this summer's heat. The project includes replacing 33 dead plants including hollies, nandinas and abelias. As with all new plantings, the soil will be amended, and the drip system verified to be in complete functioning order when the new material goes in. To insure the new hollies grow successfully, we're finalizing our assessment to trim the large live oak which is blocking out the sun and may have been the culprit for killing off four to five existing plants.
Fall Color Change – Occurs at all entrances where seasonal color annuals are planted. This is scheduled for October. Our intent is to use draping and upright winter tolerant material in the plant urns in phases 1 (McKamy) and Phase 3 with winter tolerant annuals planted in entrance beds to give us color through winter and into spring.