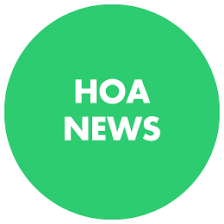 Kings Ridge HOA Monthly Update
(Issued via e-blast by FirstService Residential to known resident emails on March 4)
Hello neighbors, and welcome to our February 2019 overview. Here's a quick look at what's been going on within Kings Ridge.
Community Updates
• There has been a lot of landscaping work taking place! Some of the updates include trimming shrubs, lifting tree canopies, cutting back grasses, applying herbicides and cleaning mud off sidewalks.
• Upcoming landscape tasks to look out for are additional tree trimming, leaf removal, fertilization, and McKamy entrance bed upgrades after our freeze risk has passed.
• We would like to welcome Lisa Carmichael to the Landscape committee! Chair Steve Jacobson is still looking for additional members to help on this busy committee.
• All monument lights throughout the community have been updated, so all lights are working and match in color.
• The HOA board of directors is currently working on fine tuning a parking policy to ensure homeowners have access to needed parking spots.
• A set schedule for monthly e-blasts has been set, so please look for a Kings Ridge update in your email box the first Friday of every month.
Social Committee Event
• Our next neighborhood event will be the Kings Ridge Easter Egg Hunt on Saturday, April 6 at 10:30 a.m. The annual event will take place in the north greenbelt along Luxborough and adjacent to Kings Manor. Additional details will be posted soon on our website, HOA Facebook page and Nextdoor.
Next Board Meeting
All Kings Ridge homeowners are invited to attend the monthly board of directors meetings. The next meeting will take place on Wednesday, March 20, 6:30 p.m. at nearby Parr Library.
Annual Meeting
The Kings Ridge HOA annual meeting will take place on Tuesday, April 9 at Haggard Library, 2501 Coit, about 15 minutes from our neighborhood. Registration begins at 6 p.m. and the meeting begins at 6:30 p.m. and ends no later than 8:30 p.m. Our regular meeting location, Parr Library, is booked solid for weeks due to upcoming city/county elections.
Neighbors are encouraged to consider running for the three HOA board of director seats that will be voted upon during the April annual meeting.
Neighbors should be on the watch for HOA board candidacy materials from First Service Residential to be arriving in the mail soon.
Additional Communications
All official requests to the HOA should go through our property management company via https://kingsridgehoa.net/contact/ or property manager, Demarcus Harris. His contact information is listed below.
Kings Ridge Website: www.kingsridgehoa.net
Kings Ridge Facebook Page: https://www.facebook.com/kings.ridge.7
Kings Ridge Twitter: https://twitter.com/KingsRidgeHOA
You can also communicate with your neighbors via the Nextdoor app.
FirstService Residential Property Manager Contact
Demarcus Harris
[email protected]
214-451-5430
Have a great month,
Your Kings Ridge HOA Board of Directors,
Linda
Brandi
Mike
Sandeep