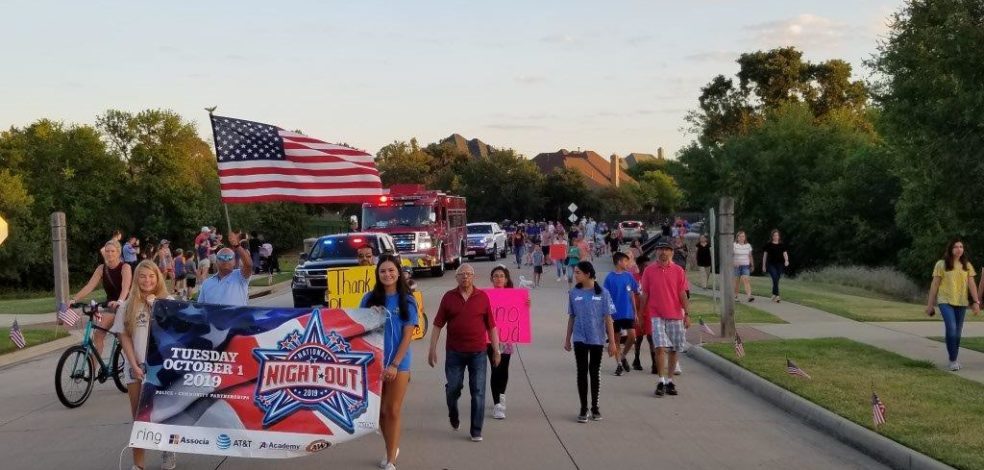 There was a distinct Americana feel during the 17th annual Kings Ridge National Night Out celebration Oct. 1.
Thank you to the nearly 400 people total who attended the parade and park party, including the Hebron HS drum line, our merchants and sponsors, City of Plano leaders from City Hall, Plano Police and Plano Fire, and you – our wonderful Kings Ridge neighbors!
You all personally helped make our annual National Night Out event a wonderful display of community engagement as we shined a light on safety and crime prevention.
We are proud of the willingness of neighbors and merchants to come together for something so special on a school night, and we know this award winning event makes our neighborhood an even better place to live, work, learn and play.
Thanks to our DJ Kid Presario, Clown Around Party Rental, the City of Plano, the Texas Veterans Land Board, the Lewisville ISD and Rosa's Tacos.
Please support of very special sponsors Primrose School of Plano (three face painters), Castle Montessori of Plano (tattoos, children's art projects), Mercedes' Pools (bounce house, set up help and tear down help), Chick-fil-A, Spring Creek/121 (food), AT&T Mobility, Academy Sports + Outdoors (parade winner gift certificates) and Renewal by Andersen Window Replacement (children's coloring projects).