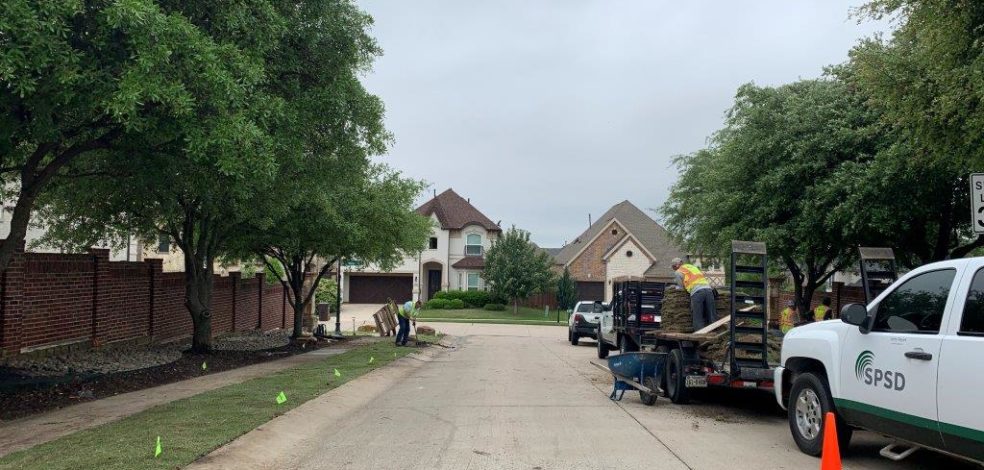 The Kings Ridge HOA landscaping committee recently applied for a grant from the City of Plano, and is pleased to report receiving $10,000 for the purposes of neighborhood beautification.
Some of the recent work that impacts the community at large involves the Mincing Way sidewalk and walkway improvement. Located in the far northeast section of Kings Ridge, neighbors will be pleased to see new sod and ground cover along the entryway.
Another area receiving improvement, with HOA board support, involves the McKamy and Round Spring entry in the southernmost part of the neighborhood.
There, landscape lighting along McKamy has been fixed so the sidewalk area is illuminated at night, creating a safer and more attractive area.
In addition, lights on either side of the McKamy entrance have been replaced and upgraded with brighter LED lights to illuminate the neighborhood entryway.