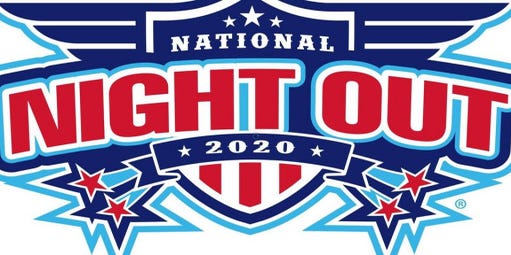 Kings Ridge HOA Uses Zoom to Celebrate 18th Consecutive National Night Out
All Kings Ridge neighbors, all ages, are invited to join our neighborhood's virtual National Night Out (NNO) celebration via Zoom on Tuesday, Oct. 6 at 7 p.m. hosted by our NNO committee.
Since no in-person NNO events are taking place in Plano this year, please join other neighbors for a short video gathering as we continue our nearly 20-year tradition of shining a light on crime prevention and community engagement with the support of the City of Plano and the Plano Police and Fire Department.
Over the past 10 years, Kings Ridge has hosted the largest HOA-sponsored NNO event in Plano, surpassing 400 people three times and featuring a parade and major block party with VIP speakers, food and games.
During the virtual celebration, we'll watch a brand new NNO specific video from Plano Police Chief Ed Drain; see a video from Plano Fire Chief Sam Grief; and hear brief remarks from our guest speaker, Plano Police Crime Prevention Officer Chris Bianez who will also field questions from neighbors.
Need another reason to join? We will have a short trivia contest about Kings Ridge and safety with winners receiving gift certificates from National Night Out sponsors as we visit with our neighbors virtually.
See below for how to join on any Internet connected device.
Topic: Kings Ridge HOA Virtual National Night Out Celebration
Time: Tuesday, Oct. 6, 7 p.m.
Join Zoom Meeting By Pasting This URL Into Your Browser:
https://us02web.zoom.us/j/86524363437?pwd=Q05HRnBBZUk1STdiai9zTE9ib2NDZz09
Meeting ID: 865 2436 3437
Passcode: 100620
Join Zoom Meeting By Phone Only If Needed:
346-248-7799 or 312-626-6799
Paste this URL into your browser to check out this safety themed video featuring the Kings Ridge HOA, https://youtu.be/Jnl4eA3OoHQ