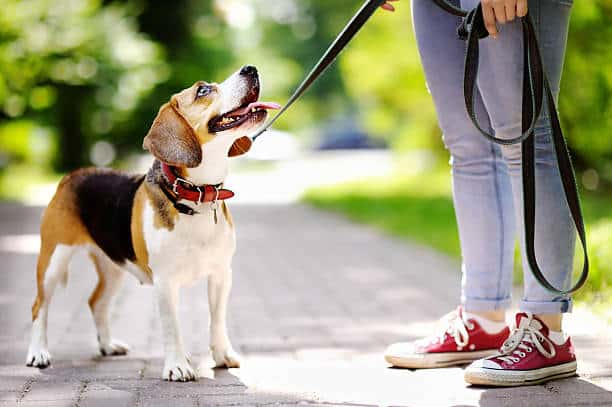 Kings Ridge has long been a great place to walk our four-legged friends, and with cooler temperatures more pets are being seen outside.
Whether your pooch "walks you" or you walk your dog, please help keep our community safe by honoring the City of Plano leash law that requires all dogs to be placed on a leash when outside. There are no exceptions!
Watch this City of Plano leash law involving Jamey Cantrell, Director of Animal Services by copying the following URL into your preferred browser: https://www.youtube.com/watch?v=4pNKUilaf0E. (This video is on the Kings Ridge HOA Facebook page and Kings Ridge thread on Nextdoor.)
While you're walking your dog or dogs, please also clean up any messes. The City leash law applies when your dog is in your own front yard, on common area greenbelt areas and on walking paths throughout Kings Ridge.
Neighbors and visitors who violate the City's leash law can be assessed a fine, so save that money to buy your pet some treats or toys. Should you encounter a dangerous animal situation, the City of Plano asks residents to call 911 and report it immediately if any animal is at-large and acting aggressively towards passers-by or other animals.
Plano Animal Services also encourages responsible pet ownership through continued education and outreach efforts. Sometimes incidents may occur that lead someone to believe a pet creates an on-going risk to the health and safety of the community.
In these situations a Dangerous Animal Complaint can be filed and Plano Animal Services will investigate to see if intervention is necessary. Plano Animal Services can be reached at 972-769-4360.
For additional information about Plano Animal Services, visit their website at https://www.plano.gov/226/Animal-Services.