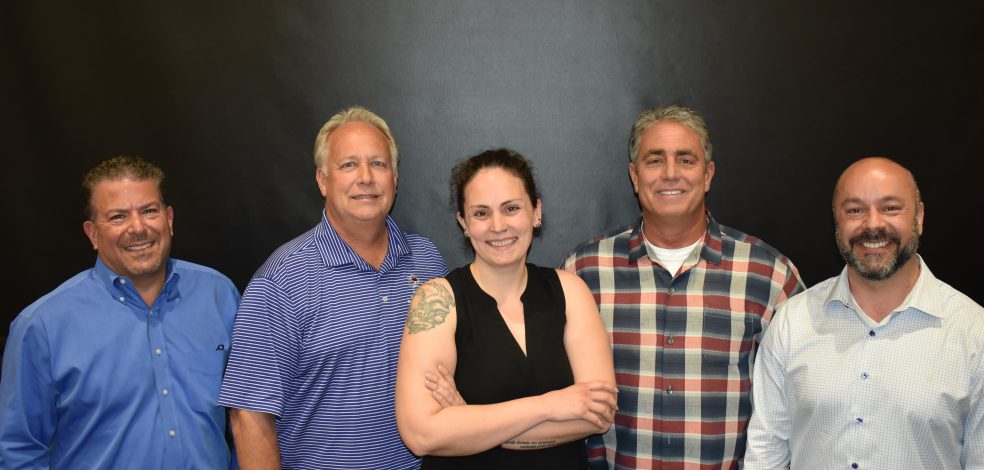 Greetings Kings Ridge neighbors, this is our fall/winter 2019 HOA Board Communications Newsletter covering various topics associated to our community.
Social Committee
Please join your neighbors for the 2019 Holiday Party! CASINO ROYALE HOLIDAY PARTY will be held right here in the neighborhood. This year we will be collecting canned food for a Kings Ridge donation to Minnie's Food Pantry. Please RSVP to [email protected] soon and place your payment and name in the box on the porch of 6809 Grand Falls Circle.
Kings Ridge CASINO ROYALE Holiday Party
Saturday, December 7 from 7pm-11pm
6809 Grand Falls Circle
$10 per person ($15 at the door) Cash or Venmo only please. (venmo @heather-buskuhl)
Adults Only * Cocktail Attire
CASINO*FOOD*DRINKS*FUN
Landscape
The Landscape Committee is busy working on the plans for 2020 which may address improvements to the Mincing Way entrance and bare spots along Springcreek, Kings Manor, Round Springs and McKamy caused by maturing trees. We'll once again seek grant monies through Plano's Beautification Program to support our 2020 projects (we received $10,000 per year in 2017 and 2019). Fall color was recently installed and we're working with SPSD to improve the look as only small plant material was available when the project executed. As you can see, we're achieving great value by reusing the junipers in our urns at Luxborough and McKamy and our 2019 planting made great progress during the growing season.
Holiday Yards of the Month
We'll be touring the community in early December to pick Holiday Yards of the Month. Get your elves out there and decorate away. Let's make our community glow with color during the holiday season.
Connecting with FirstService Residential
Neighbors are encouraged to use the free "FirstService Residential" mobile app that delivers enhanced homeowner association customer service. It can be downloaded for Apple and Android devices in the app and play store.
The features and functionality of the FSR Connect Associate app will mirror services offered for laptop and desktop users when visiting the password-protected FSR Connect section of the Kings Ridge HOA website at https://kingsridgehoa.connectresident.com/
In order to report issues within the password-protected section of the HOA website, an initial activation is required. Neighbors who previously used the earlier version of FSR Connect will likely need to re-activate their account by reregistering via the FSR toll-free number, 877-378-2388, or online.
Neighbors Invited to Serve on Plano Boards & Commissions
In early 2021, we'll be re-applying for the five-year BEST Neighborhoods award we earned in 2016 from the City of Plano.
One of the ways Kings Ridge can score more points in our application and seek to retain our Platinum status as a major neighborhood differentiator, is by having neighbors serve on City of Plano boards and commissions, e.g. Community Relations Commission, Library Advisory Board, Parks and Recreation Planning Board, etc.
Appointments to the 18 boards and commissions are made in July-September. Residents who have lived in Plano for at least 12-consecutive months prior to appointment to a board or commission, can apply any time during the year. Details can be found online here: https://www.plano.gov/154/Boards-Commissions.
National Night Out Success
Thank you to all neighbors for turning out in force for another successful National Night Out parade and neighborhood celebration in October.
For the 10th consecutive year, Kings Ridge hosted the largest National Night Out event of its kind in Plano and received a special proclamation for the City of Plano Mayor Pro Tem.
Neighbors enjoyed food and drink from local merchants and got to march with members of the Plano Police and Fire departments, including our acting police chief and veteran fire chief, and the Hebron High School drum in the parade along Kings Manor.
Eye Sore Properties Beware – TROPA Enforcement Begins
FSR, our property manager and the board receive common complaints ranging from yards not being mowed, to overgrown flower beds, dead turf/trees, erosion issues, exposed tree roots, fence issues and water drainage issues, etc. No one likes to look at these eye sores, let-alone live next door to one. While many homeowners think the HOA can simply fine these homeowners to make them fix such issues, that simply isn't the case.
Going forward, be advised that we will adhere to a State of Texas approved process called TROPA. The Texas Residential Owners Protection Action (TROPA) is a process whereby our Property Manager sends a formal notification to a homeowner in violation of a CC&R. The homeowner is given 30-days to fix the issue. If unresolved, the Board can then authorize the property manager to enter the property and perform the work, at the homeowner's expense. TROPA provides a means to ensure the Association gets repaid for the work. It allows the Association to place a lien on the homeowner's property and even foreclose on the home if payment is not received in accordance with the Association's collections policy.
While the Board does not like having to go to this extent to enforce our CC&Rs; each Board member understands that it is their duty to do so. As such, during the Kings Ridge Homeowner's September 11th Board of Directors meeting, the decision was made to authorize FSR to being using TROPA to encourage homeowners to maintain proper repair of their properties.
If you're a homeowner who received a notice and/or fine regarding a CC&R violation, we encourage corrective action be taken within 30-days and if that isn't possible, we ask to you request a meeting with FSR to work out a plan to rectify the issue. You can reach FSR through our HOA website and directly through FSR Connect. We understand there may be extenuating circumstances and extra time may be needed. Communications are key in these cases; not responding is the worst approach. Please review our CC&R's and know, we're not here to advise how you landscape, rather we're here to assure all neighbors comply with what you agreed to before moving into the neighborhood.
Year-end Message from the Board:
If you attended a Board meeting or read the meeting minutes, you know it's been a busy year for the Board.Here's a recap of our 2019 activities.
Starting with communications, we believe we've addressed the many complaints about the inadequate communications between FSR and the Board to the community; we published these quarterly Board emails in an attempt to get message to the community. Further, our meeting minutes are always published on the HOA website. Changes were made on how to best communicate to our property manager, FSR, and us; we implemented "FRS Connect" so homeowners can raise a concern or to ask a general question by completing the online form or calling FSR at 877-378-2388.
The Board has or is in the process of vetting our existing vendor agreements. We reviewed and extended the contract with SPSD our landscape maintenance company and we are assessing the contract with Water Centric, our water management company. Water Centric reduced our annual water consumption by nearly 33% year over year.
We're executing a thorough review of the screening walls that surround our community. A third party project manager has been retained to manage the assessment. They will develop the scope of work, release a Request for Proposal and assist us in selecting the best service provider. Our goal is to complete the assessment/selection process in early 2020 and start the high priority repairs shortly thereafter.
With the assistance of our landscape committee and vendor, you've seen many improvements throughout the neighborhood including new plantings, turf aeration and weed & ant control. Trouble spots remain but we hope the overall improvements are visible to the community. There are exciting landscape improvement plans in development for 2020.
Our Safety and National Night Out Committee successfully executed another great National Night Out, and our Social Committee coordinated multiple neighborhood events and will showcase their top event; our annual holiday party on December 7th. Hope to see you there!
We are continuing to work with Plano to get our streets repaired and are hopeful we'll see this come to fruition in 2020. A City of Plano senior project manager met with a board member recently to tour the neighborhood. We're on Plano's schedule and we're monitoring it to assure our spot continues up the scheduling ladder.
As you read above, we're doing our best to encourage neighbors to comply to our CC&R's and keep their yards and fences in tip top shape or become subjected to fines or worst, utilizing TROPA if needed. We're sensitive to eye sore and are becoming more aggressive in managing problematic situations.
As a reminder, we hold monthly board meetings with each ending in an open session for the community to share their voice. We're not having a December Board meeting and our next meeting will be on January 15th at Parr Library, so please join us. If you're interested in running for one of the two open Board seats that will be voted upon at our 2020 Annual Board meeting, we encourage you to attend the monthly Board meetings on a regular basis. By attending, you'll learn more about what's on the radar and how matters are addressed.
In closing, as we enter the holiday season, we wish you and your families all the best. Remember to pay it forward, help those who are not as fortunate and give back whenever and wherever you can. The Board thanks everyone for the opportunity to serve our community. Wishing everyone a happy and healthy 2020.
Your Kings Ridge HOA Board,
Steve, Brandi, Lance, Ward and Mike