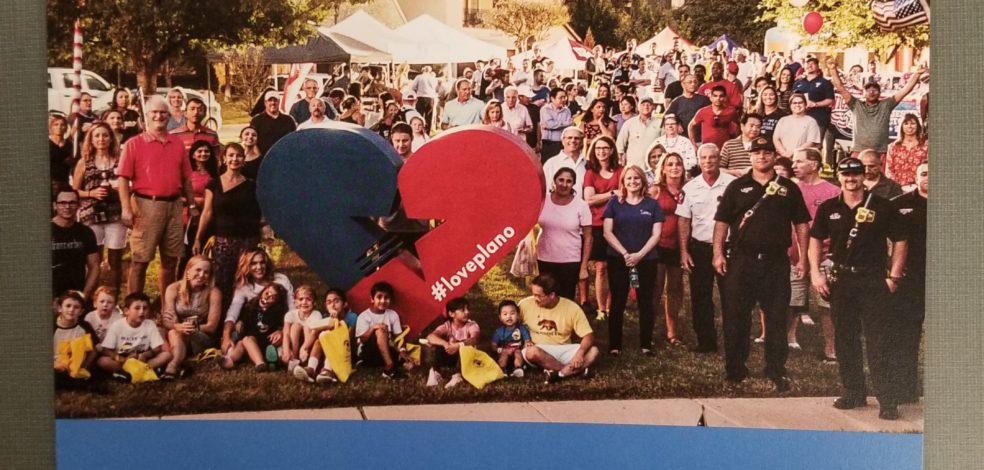 Thousands of photos from which to choose, but the City of Plano only wanted to showcase one on the cover of its 2019 annual report introduced at the State-of-the-City presentation to hundreds of attendees. And they chose Kings Ridge HOA!
The photo used is of our largest-of-its-kind in the area National Night Out celebration (2018 shown) with the #LovePlano heart that Kings Ridge has hosted three times.
The image is a slice of Americana with a ribbon of ethnicity, ages and backgrounds. Congratulations neighbors on being part of this major recognition.