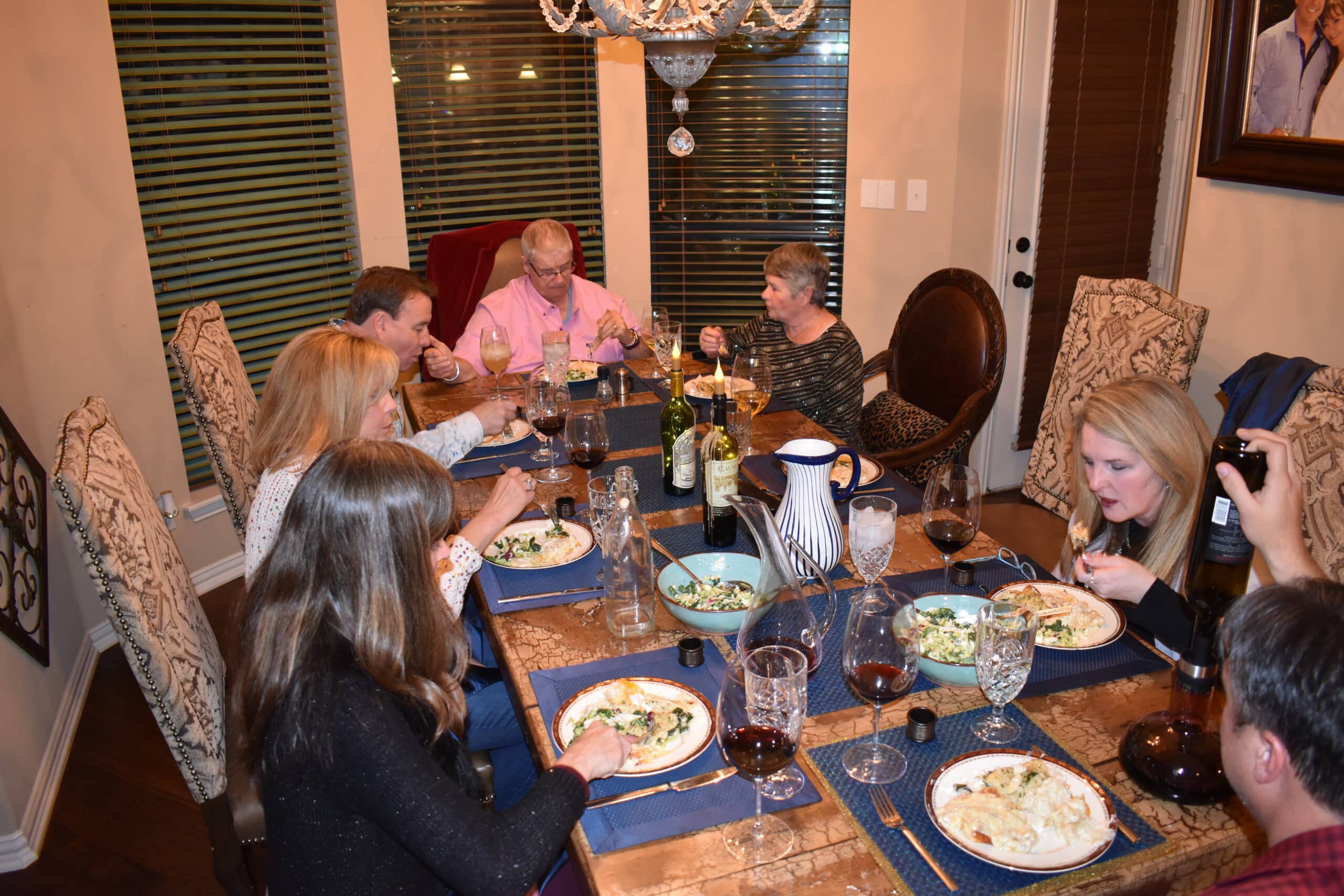 One of the most enjoyable adult social events in the 22 ½ year history of Kings Ridge is Guess Who's Coming to Dinner?!
This year's event will take place on Saturday, Oct. 21 and our social committee is seeking host homes for the event.
As a host home, you welcome 6-8 (typically) neighbors into your home for dinner at 6 p.m. Hosts supply appetizers and beverages, and guests bring the rest of the menu based on assignments they receive from the social committee event organizers.
You never know what you'll eat that night until it's all in front of you. But the best part of Guess Who's Coming to Dinner?! is that it's always a casual, fun affair as you see long-time neighbors and meet new ones at your host home or the finale home of the night – the dessert home – where all participants gather inside/outside to wind down from a fun affair that celebrates community.
All Kings Ridge homeowners who would like to be a host home are asked to please send an email asap to [email protected] so our social committee can start the detailed planning.
If you wish to be a guest only, and be assigned to bring either an entree, side dish, salad or dessert, please RSVP by Oct. 1. When submitting an RSVP, please include all names of participants, a phone number for the main contact and street address.
Spread the news to your neighbor friends to participate!